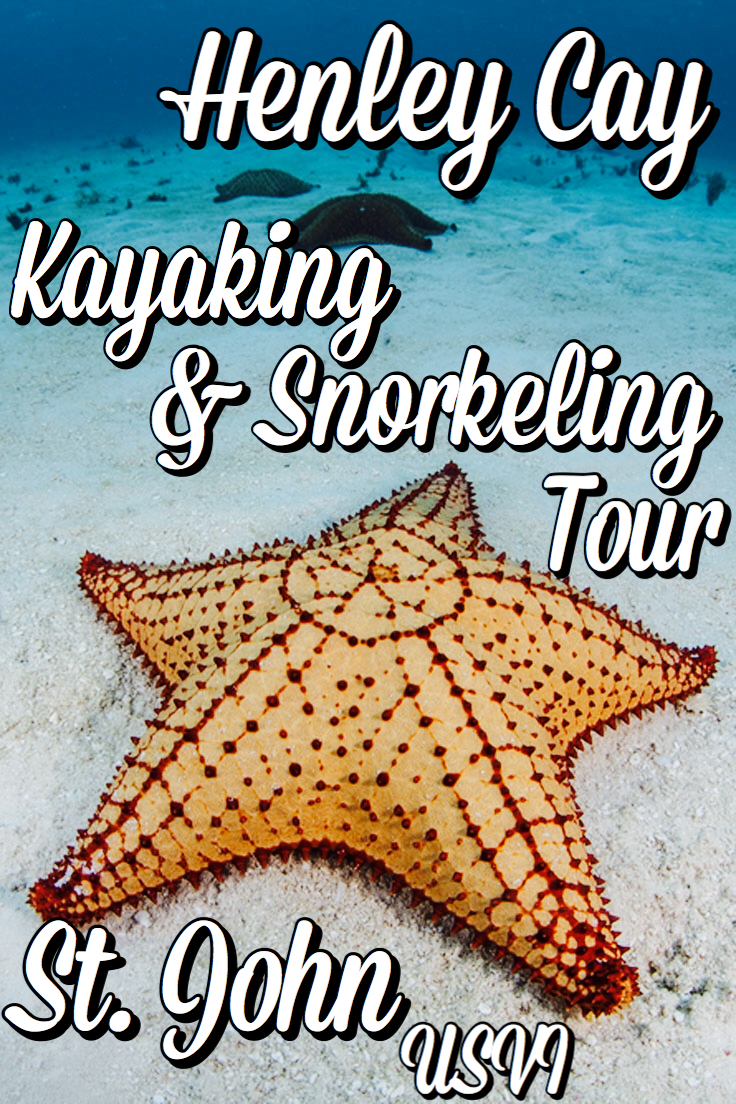 Henley Cay St. John Kayaking and Snorkeling Tours
Overview
Experienced kayakers and snorkelers will love the challenge of paddling across Caneel Bay to Henley Cay for a fantastic coral reef snorkeling adventure.
The protected beach of Caneel Bay is fringed on both sides with a fabulous coral reef teeming with colorful schools of fish. Henley Cay is a tropical and tranquil uninhabited cay inside Virgin Islands National Park. Relax on a sandy beach and watch seabirds and scenic views of Caneel Bay and Honeymoon Beach. Enjoy dazzling views of the British Virgin Islands from the highest point on Henley Cay's trail. And snorkelers will discover an impressive collection of colorful corals including brain, pillar, sheet, star, and the endangered elkhorn and staghorn. This ecotour provides a great combination of kayaking and snorkeling in some of the world's most beautiful and awe-inspiring locations. This is a limited availability tour, so book now and make your reservation early so you don't miss out on this wonderful adventure!
TOUR VARIATION:
Caneel Bay and Henley Cay Ecotours with Lunch - 5 Hrs
SIMILAR TOURS:
Caneel Bay St. John Kayak, Hiking, and Snorkeling Tours - 3 Hrs
St. John Eco Hiking and Snorkeling Tours - 3 Hrs
St. Thomas Mangrove Lagoon Snorkeling and Kayaking Tour - 2.5 Hrs
Ecotour and Lunch - St. Thomas Mangrove Lagoon and Cas Cay - 5 Hrs
St. Thomas Mangrove Lagoon and Cas Cay Ecotours - 3 Hrs
Duration: 3 hours
Adult: $89
Child (8-12yrs): $59
Highlights
Three-hour tour of Caneel Bay and Henley Cay in St. John, U.S. Virgin Islands
Snorkeling, and kayaking with expert instruction and interpretation by our guides
Breathtaking, scenic views and exploration of spectacular ecosystems and coral reefs
Opportunities to observe and encounter sea turtles, sting rays, seabirds, fish, and more
Snorkeling gear, kayaks, paddles, and life jackets included
Free lockers, beverages, and snacks provided
Optional lunch available on the beach upon your return by Bikinis on the Beach Bar & Grill (not included)
Outstanding, friendly service from our professional eco guides
Important Note: Don't Wait to Book!


Tours and activities in St. Thomas and St. John fill up quickly and often weeks or months in advance.  Don't wait and miss out on the fun!  Book now to reserve your space and avoid disappointments or last-minute scrambles. If you need to cancel for any reason, we'll give you a full refund on most tours as long as you cancel at least 24 to 48 hours in advance. Check the bottom of each tour or activity description for cancellation terms. We want you to enjoy the best of our beautiful islands, so make your reservation now!


Before You Book
Bring clothing that can get wet and a hat, sunglasses, etc. for sun protection
Bring a bathing suit and towel
Bring watershoes or sandals with a strap around the heel recommended
Your payment is 100% refundable until 24 hours before the date and time of your departure
Cancellations within 24 hours or a failure to show up for your tour will result in a full charge for the cost of your tour
Itinerary
Departure point: Honeymoon Beach Hut at Caneel Bay Resort, St. John (Please arrive 15 minutes prior to your tour)
Departure time: Based on your reservation
Duration: 3 hours
Return information: You will return with your guide to Honeymoon Beach Hut at Caneel Bay Resort, where you may choose to relax for the rest of your day. The Honeymoon Hut at Caneel Bay has a gift shop, restrooms, hammocks, water sports rental, beach chairs and underwater camera rentals.
Important Information
Inclusions
Three-hour multi-eco adventure including kayaking and snorkeling
Professional instruction and interpretation by an eco guide
All safety, snorkeling, and kayaking equipment, and life jackets included
Free lockers, dressing room, and toilet facilities provided
Beverages and snacks included
Exclusions
Gratuities for excellent service not included (15-20% recommended)
Cost of optional lunch not included
Additional Info
Directions:
Honeymoon Beach is located at Caneel Bay, St. John, on the North Shore of the Virgin Islands National Park.
You can reach Honeymoon Beach by hiking along the popular Lind Point Trail (one mile each way)*. The head of the trail starts at the Virgin Islands National Park Visitor Center in Cruz Bay.:
From St Thomas:
Take the ferry, which departs from Red Hook (the eastern most point of St Thomas) every hour on the hour in both directions—$7 per person each way—a 15-minute scenic and enjoyable ride. Once you arrive, make your way to the Visitor Center and choose to hike the Lind Point Trail to Honeymoon Beach.
Or bring your car on the barge which mostly leaves every 30 minutes and costs $50 round trip. This is a better deal than the passenger ferry if you have 4 or more people as it gives you flexibility without needing a taxi service once on St John. You will find the car barge to the left of the people passenger ferry on St Thomas in Red Hook. The last car barge departs St John at 6:15pm to return to St Thomas by 6:45 pm. Once in Cruz Bay, consider parking at the Enighed Pond public parking lot and then walk to the Visitor Center to hike the Lind Point Trail.
For an additional cost, you can also book a shuttle boat that will take you directly to Honeymoon Beach on a quick and scenic 6-minute ride from the passenger ferry dock in Cruz Bay.  You will have the contact information in your email confirmation once you book this tour.
Lunch Option
Lunch price is not included. Food and beverages are available for purchase at Bikinis on the Beach Bar & Grill, located directly on Honeymoon Beach.
Cancellation Policy
Your payment is 100% refundable until 24 hours before the date and time your tour is due to depart. If you cancel your booking with less than 24 hours' notice or fail to show up for your tour, then no refund will be given.